JBOX Is A Decentralized Cryptocurrency Video Streaming Platform Using blockchain Technology.
Where registered JBOX members make money by watching videos and uploading videos.
ICO BEGINS NOW, ENDS: DECEMBER 8TH
ATTENTION! ATTENTION! 
WE ACCEPT ONLY ETHEREUM - BITCOIN AND DALECOIN
Our vision is to be the company that decentralizes the video market using Block Chain Technology that targets customers' satisfaction. We have a customer orientated service designed to meet all the needs of the customers and ensure a good customer relationship.
JBOX is primarily designed to create wealth and reduce poverty around the globe hence, it is hoped that it will speedily take its market share with a lot of ease irrespective of the stiff competition in the global economy.
Jboxcoin will be launched with a modern technology called Proof of Watch and Proof of Upload in other to ensure accuracy and fast growth of the users' wallets. Proof of Watch guarantees that the more new videos are watched, a new Jcent will be minded.
The target market is divided into three different but related market segments Demographic Segmentation: This sphere accommodates female and male participants, low and high-income earners, single and married, irrespective of their belief.
Birth Of JBOXCOIN
Development
 testing
Launch
Get the latest publications relating to the cryptocurrency technology all about JBOXCOIN and trends from Blockchain, smart contract e.t.c.
🚀🚀🚀🚀🚀🚀🚀🚀🚀🚀🚀🚀We have decided to let you have a glimpse of how the JBOX App will look like kindly log on…
Wow! It's the last hour of our ICO countdown! all Noble investors kindly fasten your belt and get ready to jet with…
JBOX is a stupendous application that acts as a cryptocurrency video streaming platform by using a decentralized blockchain technology. It…
We are currently in an era where Impossibility is no longer A bone of contention for Certain people only if…
JBOX is the No.1 video streaming cryptocurrency system
using
1 ETH = 1500 JBOXCOIN
1 BTC = 30,000 JBOXCOIN
1 DALECOIN = 10 JBOXCOIN
JBOX is selling 100 Million Token during ICO
ICO sales ends: December 8th, 2017
ATTENTION! ATTENTION!
WE ACCEPT ONLY ETHEREUM , BITCOIN AND DALECOIN
ICO is live now, JBOX Token sale begins, then users can start buying the JBOXCOIN token immediately before the token sale closed. 1ETH will get you 1500JBOX, 1BTC will get you 30,000JBOX Have questions, concerns or have trouble? Please email us at [email protected] and we will respond as soon as possible.
  Cryptocurrency is changing the world, this
is the best time to invest

Matt Yasu
"To raise new questions, new possibilities, to regard old problems from a new angle, requires creative imagination and marks the real advance in Cryptocurrency Technology."

Robert Moore
Robert Moore LTD
If you can dream it you can achieve it, with JBOX you are guaranteed to live a life of meriment and earn as well.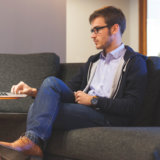 Ryan Jack
Well you might have been looking for the best suitable, unique, outstanding and built to last cryptocurrency system. JBOX is the answer never let it go.
We as the jbox team we strive to give our ultimate best to
make
you interested and potential investors of the "jboxdream"
Stay informed Don't miss anything from us, we will send you trackable charts of our token progress
* Personal data will be encrypted
Live Chat Support
Email Support
Phone call Support
Monday-Friday: Always opened
Saturday: Always open
Sunday: Always open
Connect With Us On Our Community